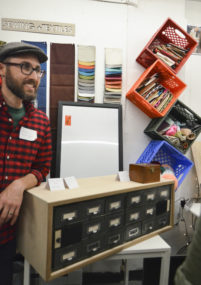 When you're reminiscing about life's most important moments, you can turn to photos on your wall, or souvenirs on your shelves. But not every experience is easily shared. How do you proudly display the sound of your child's first words in your living room? Or put a location that's dear to your heart up on the bookshelf? 

At VivaMarconi, we preserve moments that are otherwise impossible to display, through objects that hold sounds, memories, and nostalgia. Our devices safeguard a sense of place, an heirloom, or a family story, so they're never forgotten, and provide a physical connection to the experiences you cherish most.

We love building custom versions of anything you see here, and have made personalized gifts for weddings, anniversaries, birthdays, and other big life events. Let us help you preserve the things that mean the most to you.